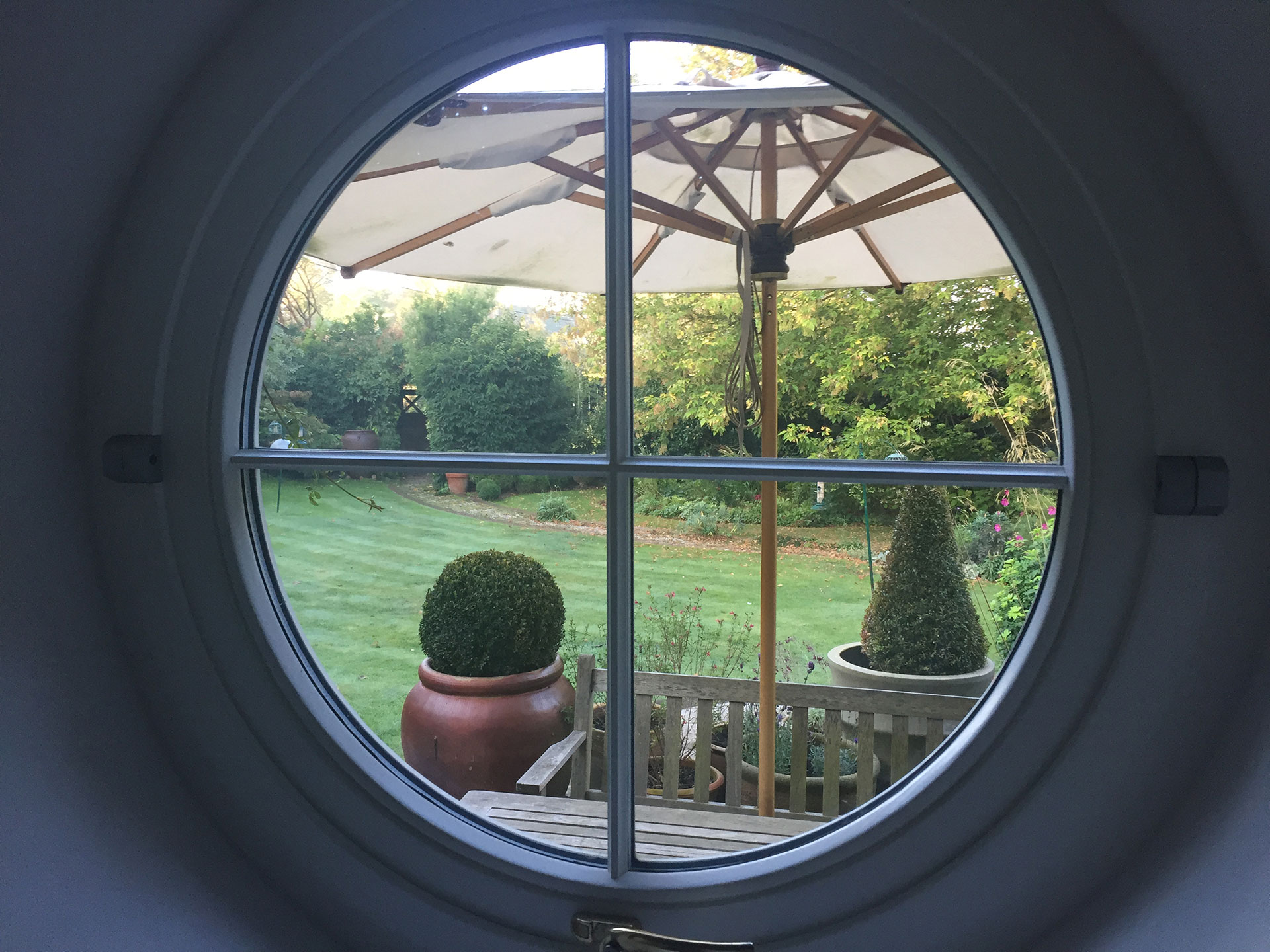 View from William's Study
"For me it is the writing that matters, the actual practice of writing.  Trying to get it right and so often failing.
I like getting to know the people that come onto the page.  From where?  That is a mystery.
When I cannot write, I just lose it – that's scary.  And it will go in a moment.
Then the remedy is not to resist but to surrender and start again.  One sentence at a time."
William Blyghton